Project: Create the user interface for an Employee Skills Database to be implemented in Microsoft SharePoint.
Five user types were developed: Employee, Editor, Human Resources Employee, Proposal Writer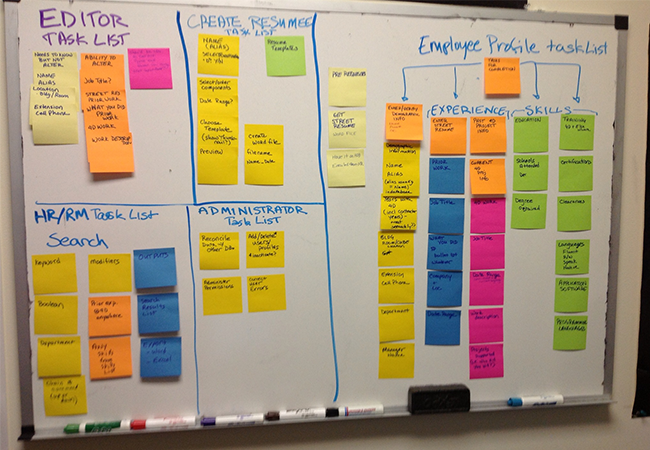 Tasks are enumerated and grouped according to user type and workflow.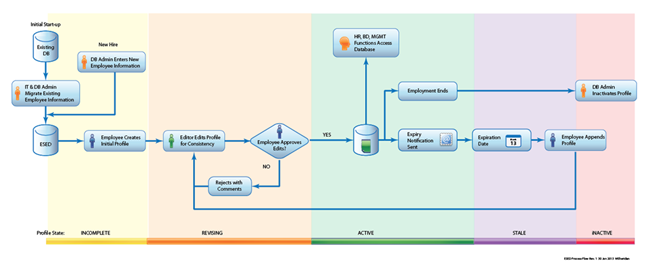 Data life cycle and workflow diagram.
The following images show prototype screens.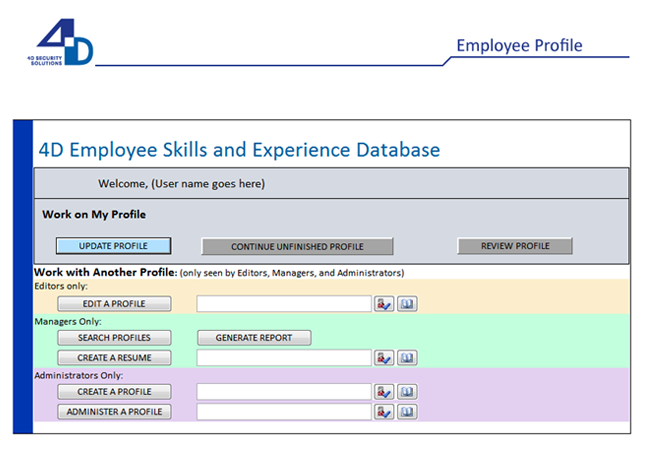 Profile creation/update screen (prototype)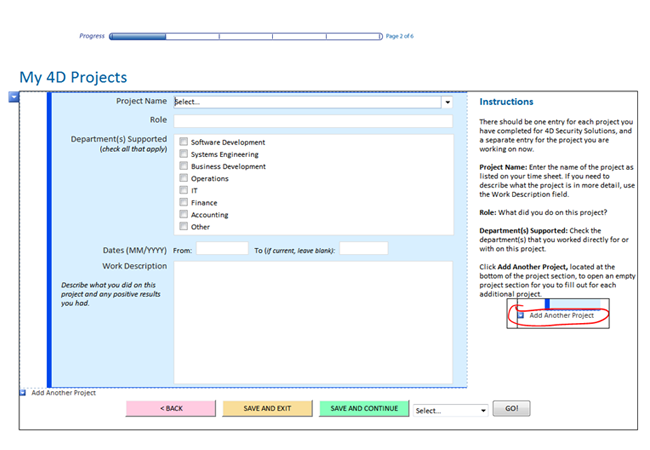 Prototype Project screen
Results: Prototype system was delivered to parent company.